Boca Raton, Palm Beach County
Boca Raton is a city in Palm Beach County, Florida. The city is located at 26°22'6"N and 80°7'44"W. According to the United States Census Bureau, the city population was 91,332 persons. As of the last census, the median income for a household in the city was $71,678. Please visit the city page at my website and you'll be able to see all real estate data and detailed Boca Raton statistic.
know more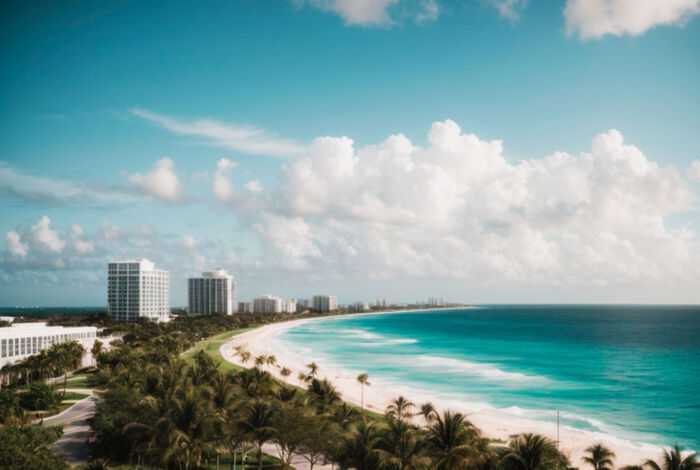 What's trending now in the market
HFZ Capital off the hook for $6M in failed Shore...

by

By Lidia Dinkova

on 2021-06-11 at 9:42 PM

HFZ Capital Group is off the hook from paying $6 million to the planned operator of the Shore Club in South Beach, following litigation tied to the companies' failed deal. HFZ Capital Group wanted to redevelop the property at 1901 Collins Avenue in Miami Beach into a condo-hotel, and signed luxury Brazilian hospitality brand Fasano to manage the revived project. In 2017, HFZ Capital canceled […]

Related Companies buys half ownership interest in...

by

By Lidia Dinkova

on 2021-06-11 at 8:30 PM

Stephen Ross' Related Companies bought half of the ownership interest in Esperanté Corporate Center in downtown West Palm Beach. New York-based Related Companies now is an equal owner of the office tower with London-based JZ Capital Partners, said Gopal Rajegowda, partner at Related Southeast. The move solidifies Related as the biggest office owner in downtown West Palm Beach. The purchase was […]

Seller's remorse: Nick Mastroianni returns...

by

By Katherine Kallergis

on 2021-06-11 at 7:30 PM

The sellers of a waterfront Jupiter mansion were able to buy back their house within days, in a classic case of seller's remorse. EB-5 fundraiser and developer Nick Mastroianni II, who paid $7.3 million less than a month ago for the home of workers' rights attorney Jerry Neil Paul and his wife, Elizabeth Ann Paul, sold the property back to them for $7.5 million. The first sale of the mansion […]
Owning a Home Has Distinct Financial Benefits...

by

KCM Crew

on 2021-06-18 at 10:00 AM

Some Highlights When you rent, you build your landlord's wealth, your monthly payment depends on ever-rising rents, and you don't benefit from home price appreciation. On the other hand, when you own your home, you build your own wealth, your monthly payment is locked in, and you benefit directly from home price appreciation. If you're feeling the challenges of a competitive market, […]

Housing Wealth: The Missing Piece of the...

by

KCM Crew

on 2021-06-17 at 10:00 AM

The real estate market is soaring today. Residential home values are rising, and that's a big win for homeowners. In 2020, there was a double-digit increase in home values – a trend that's expected to head toward similar levels this year. However, skyrocketing prices are causing some to start questioning affordability in the current housing

Don't Wait To Sell Your House

by

KCM Crew

on 2021-06-16 at 10:00 AM

We're in the ultimate sellers' market right now. If you're a homeowner thinking about selling, you have a huge advantage in today's housing market. High buyer demand paired with very few houses for sale makes this the optimal time to sell for those who are ready to do so. Whatever the move you want to
I know everything about Real Estate. Contact Me!
Sky Realty of South Florida
102 Oakland Park Blvd, Fort-Lauderdale, Fl 33334
I take the time to listen carefully to understand my client's needs, wants and concerns. I will be ready to take quick action when required and spend more time with those who aren't quite sure which direction to take. My genuine concern for my client's best interests and happiness ensures the job is done!